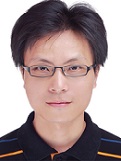 Dr. Zikai Hua
Department of Orthopedics
Shanghai University
Shanghai, China

Biography
Dr. Zikai Hua is currently working as associate professor in Shanghai University. He completed his Ph.D in Biotribology from Shanghai University China.
Dr. Hua has published over 50 peer-reviewed journal and conference papers in Orthopedics and Biotribology. He has organized and chaired the Orthotek Laboratory and Chair of Intelligent Mechanical Elements Research Center also Intelligent Mechanical Research Center in Shanghai University.
His researches have been supported by several top science foundation and industrial partners, i.e. China National Science Foundation, Shanghai Talent Young Scientists and Medtronics etc. He is now a fellow of Chinese Youth Tribologist Society, a committee member of China Standardization Organization. He received many awards in National and International.
Research Interest
Engineering in Orthopedics
Biotribology
Biomechanics
Information Links
Enquiry
Give us some quick information and we'll guide you in the right direction.