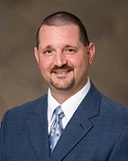 Dr. Thomas S. Roukis
Podiatric Medicine and Surgery
Des Moines University College
USA

Biography
Dr. Thomas S. Roukis is currently working as Adjunct Professor, Des Moines University College of Podiatric Medicine and Surgery and also as Physician in Gundersen Health System, Orthopaedic Center, La Crosse, USA. He is recently elected as President for American College of Foot and Ankle Surgeons. He holds the license from American Board of Foot and Ankle Surgery for Foot Surgery and Reconstructive Rearfoot/Ankle Surgery.
Dr. Thomas S. Roukis received scholarships and awards for his excellence in manuscripts and also holds many honorary positions of various Orthopaedic organizations and societies. He is active participant of clinical trials, scientific studies and research grants related to Orthopaedics.
Most of his research work is published in most renowned National and International journals related to orthopaedics. He also gave many Poster Presentations and was invited as speaker to give presentations.
Research Interest
Foot Surgery
Reconstructive Rearfoot/Ankle Surgery
Trauma
Podiatric Medicine and Surgery

Information Links
Enquiry
Give us some quick information and we'll point you in the right direction.