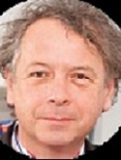 Dr. Jacek Kaczmarczyk
Department of Orthopedics and Traumatology
University of Medical Sciences Poznan
Poland

Biography
Dr. Jacek Kaczmarczyk is currently working as Head of Orthopaedic and Traumatology Department from the University of Medical Science Poznan in Poland. He holds his Diploma M.D. and Philosophy Doctor from University of Medical Sciences Poznan, Poland.
He is a member of the Surgical Scientific Group and Chief-Editor of Students "Medical News." He published 62 articles. He is Chief Editor of " Biomaterialy w Ortopedii" and editorial Board Member of Polish Orthopaedic and Traumatology Journal.
Research Interest
Traumatologic
Orthopaedic
Hip and knee surgery
Surgery of the spine
Information Links
Enquiry
Give us some quick information and we'll point you in the right direction.