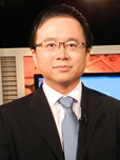 Dr. Yuan-Han Yang
Post-Baccalaureate Medicine
Kaohsiung Medical University
Kaohsiung,Taiwan

Biography
Dr. Yuan-Han Yang is Vice Chairman, Associate Professor, Post-Baccalaureate Medicine, Kaohsiung Medical University and also holds many other honorary positions related to Neurology.
Dr. Yang was a research scholar at the Alzheimer's Disease Research Center Washington University in St Louis USA. Currently, he serves as the Director of Neurology and Direction of Education and Research Center of Kaohsiung Municipal Ta-Tung Hospital, and the Director of the Mentality Protection Center at the Compassion Foundation Fo-Guan Shan, an international organization with hundreds of branches in the world.
He was elected as the executive director of Taiwan Dementia Society and Director of Taiwan Alzheimer's Disease Association, and was awarded The First Place of Research Award, Taiwan Dementia Society in 2010. He was nominated and awarded in Marquis Who's Who in The World, 2014&2015, and has published more than 100 manuscripts in dementia-related field, and has been awarded as The Innovation and Impaction Papers: 2013 World Biomedical Frontiers. He has initiated the Asian Society Against Dementia collaborated studies including AD8 (AD8-Asia) to screen early dementia in Asian countries and the registration of Alzheimer's disease in Asian Countries (ReAD-Asia) to foster collaboration. He has also conducted pharmacogenomics, clinical trials, and basic molecular biological studies, gene expression and protein analyses in AD and serves as the Editor of Frontier of Bioscience, Associate Editor of Journal of Alzheimer's Disease, Lead Guest Editor of Translational Neurosciences and clinics, and Lead Editor of Scientific World Journal.
Information Links
Enquiry
Give us some quick information and we'll point you in the right direction.