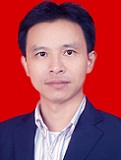 Dr. Xianquan Zhan
Laboratory of Medical Genetics
Central South University
China

Biography
Dr. Xianquan Zhan is currently working as Professor at Xiangya Hospital of Central South University in China, the European EPMA National Representative in China. He completed his Doctoral studies from West China University of Medical Sciences, Chengdu, P.R. China and Post-Doc from Xiangya Medical School Cancer Research Institute, Central South University, Changsha, Hunan, P.R.China.
Dr. Xianquan has published 79 peer-reviewed research articles including about 55 articles in the field of disease proteomics and transcriptomics, 7 book chapters, and 2 US patents and also serves as Associate Editors of BMC Genomics and of BMC Medical Genomics. He received many awards and rewards and holds honorary membership in various societies.
Research Interest
Cancer Proteomics
Biomarkers
Brain Tumors
Neurology
Information Links
Enquiry
Give us some quick information and we'll guide you in the right direction.