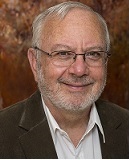 Dr.Roy G. Beran
Consultant Neurologist
University of New South Wales
Australia

Biography
Dr.Roy G. Beran is currently working as a consultant neurologist in Australia. He completed his post gradual studies in Neurology from Universities of New South Wales in Australia. He has conducted clinical trials for greater than 30 years and his approach and acceptance of good clinical practice has been published.
Dr.Roy G.Beran received many Honours and Awards and Public Health Prize from University of NSW. He also received Academic Clinical Excellence from school of Medicine, Griffith University. He was promoted to the rank of Commander from Royal Australian Naval Reserve.
Dr.r Roy G.Beran has Publications in various Nations and International journals. And also serves as Editorial Board Member.
Research Interest
General neurology
Epilepsy
Legal medicine
Clinical pharmacology
Sleep medicine
Information Links
Enquiry
Give us some quick information and we'll point you in the right direction.