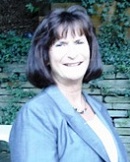 Dr.Evelyn O. Talbott
Departmant of Epidemiology
University of Pittsburgh
USA

Biography
Dr. Evelyn O. Talbott is currently working as Professor with Tenure in Epidemiology at University of Pittsburgh, Pittsburgh, USA. Earlier she was Director of the Academic Center for Excellence in Environmental Public Health Tracking. Dr. Talbott is the primary instructor for the Environmental Epidemiology Course within the Department and also primary advisor for students in this area.
She was one of the founding members of ISEE, the International Society for Environmental Epidemiology and served as its Secretary-Treasurer for four years. Also she held many honorary positions, professional memberships and received honors and awards for her research.
Research Interest
Epidemiology
Neurotoxicity
Environmental Epidemiology
Cardiovascular Epidemiology
Information Links
Enquiry
Give us some quick information and we'll point you in the right direction.