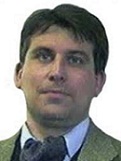 Dr. Diego Liberati
Research Director
National Research Council of Italy
Italy

Biography
Dr. Diego Liberati is currently working as a Research Director for National Research Council of Italy in Italy. He completed his Bachelor of Science, Einstein College, Milan in 1977, Doctor of Philosophy in Electronic Engineering & Computer Science, Politecnico di Milano, 1983 and PhD Biomedical Engineering, Politecnico di Milano, Italy in 1988.
Dr. Diego Liberati is a member of the Board, within the Institute for Electronics, Information and Communications Engineering of the Italian National Research Council at the Electronics and Information Department of the Milano Institute of Technology. He is a peer-reviewer for many national and international journals like Clinical Endocrinology, Clinical Neurophysiology, Annals of Biomedical Engineering and many other. He received many awards like International Research Fellowship by NATO, Milan Award BY Italian Electrical Association and many other.
Research interest:
Neurophysiology
Endocrinology
Biomedical Engineering
Systems and Control
Bioengineering
Information Links
Enquiry
Give us some quick information and we'll point you in the right direction.