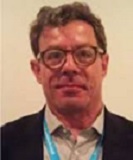 Dr. Damir Janigro
Department of Neurophysiology
Case Western Reserve University
USA

Biography
Dr. Damir Janigro is the Scientific Director of Flocel, Inc., Professor at Case Western Reserve University, has been director of Cerebrovascular Research at the Cleveland Clinic 1999-2015 a member of the World Neurobiology Commission of ILAE. He has over 30 years of post-doctoral experience and has received continuous support from the NIH since 1996.
Dr. Damir Janigro holds honorary positions like Chairman Study in Neurology group (SIGN) at CCLCM financially supported by the American Academy of Neurology. He completed his Ph.D. on the thesis title: "The pacemaker current in heart Purkinje fibers". He received many honors and awards for his research and is a honorary member of different scientific societies.
Research Interest
Basic Neurophysiology
Neurotoxicology
Neuronal connectivity
Neurosurgery
Information Links
Enquiry
Give us some quick information and we'll point you in the right direction.