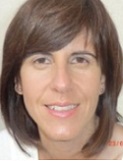 Dr. Isabel Lopes de Carvalho
Department of Infection Diseases
National Institute of Health
Portugal
Biography
Dr. Isabel Lopes de Carvalho is currently working as Invited researcher at Emergency Response and Biopreparedness Unit at the National Institute of Health in Portugal. She is graduated in Biology with an MSc in Clinical Microbiology and a PhD degree in Microbiology by the Science Faculty of Lisbon in 2010.
Her area of specialization focuses on the area of Vector-borne diseases, particularly related to tularemia and Lyme borreliosis, Biosafety and Biopreparedness, molecular Biology and rapid detection methods for infectious agents.
Research interests:
Borreliosis
Biopreparedness
Molecular Biology
Information Links
Enquiry
Give us some quick information and we'll guide you in the right direction.