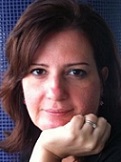 Dr. Silvana Gaetani
Department of Physiology and Pharmacology
Sapienza University
Italy


Biography:
Dr. Silvana Gaetani is currently working as Associate Professor of Pharmacology from the department of Physiology and Pharmacology "V. Erspamer", Sapienza University of Rome, Italy. She holds her Ph.D in Pharmacology University of Bari Italy, School of Medicine.
She received Awards and Research Grants Obtained As Coordinator And/Or Principal Investigator. She is a member of the board of professors of the Ph.D program in toxicology, Sapienza University. She is referee for numerous scientific journals, including high impact journals. she had many publications regarding Role of endocannabinoids and their analogues in obesity and eating disorders and obesity resistance to obesity prediction and prevention.
Research Interest
Obesity
Molecular pharmacology
Pharmacological Biotechnology
Information Links
Enquiry
Give us some quick information and we'll point you in the right direction.