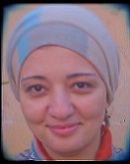 Dr. Sahar E. Abo Hamar
Department of Dental Biomaterials
Tanta University
Egypt.


Biography
Dr. Sahar E. Abo-Hamar is a Dental Materials scientist and lecturer in the Dental Biomaterials department, Faculty of Dentistry, Tanta University, Egypt. In 1996, she graduated there and then, completed all her postgraduate studies; DMD (Doctor of Medical Dentistry) and PhD, from the University of Regensburg, Germany (2005).
After that, in Egypt, she planned for the dental biomaterial research lab and was an active member in the Quality Assurance unit since 2006. In addition, she was the treasurer and board member of the Research Ethics Committee. She has specific and also wide range international and national publications and presentations. She also has being reviewed many articles in Tanta Dental journal in addition to supervising research projects in her dental school.
Research Interest
Clinical evaluation of the new dental materials
and procedures Dental adhesives
Resin cements and ceramics
Dental bleaching
Endodontic materials
Dental composite
Information Links
Enquiry
Give us some quick information and we'll point you in the right direction.