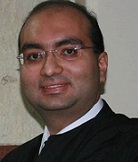 Dr. Mohamed Mokhtar Nagy
Department of Endodontics
Ain Shams University
Cairo Egypt


Biography
Dr Mohamed Mokhtar Nagy is Lecturer of Endodontics, Department of Endodontics in Ain Shams University, Cairo Egypt. He completed his Doctoral studies in PhD and MSc in Department of Endodontics, Faculty of Dentistry in Ain Shams University.
He is International member in American association of Endodontics and Member of British Endodontic Society.
Research Interest
Endodontics
Dentistry
Restorative Dentistry and Endodontics
Information Links
Enquiry
Give us some quick information and we'll point you in the right direction.