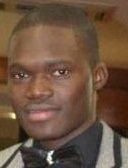 Dr. Valdano Manuel
Cardiac Surgery
Cardio-Thoracic Center of Clínica Girassol
Luanda, Angola

Biography
Dr. Valdano Manuel is a researcher of Cardio-Thoracic Center of Clínica Girassol, Luanda, Angola. He is graduated in Medicine at Medical School of Jean Piaget University, Luanda, Angola. He is training heart surgery at Instituto do Coracao (InCor) of São Paulo University, Sao Paulo, Brazil.
Dr. Valdano Manuel holds honorary memberships like member of the Angolan Society of Cardiovascular Disease. The focus of his research is on pediatric congenital heart disease and surgery.
Research Interest
Congenital Heart Disease
Congenital Heart Surgery
Tricuspid Valve
Ventricular Septal Disease
Information Links
Enquiry
Give us some quick information and we'll lead you in the right direction.