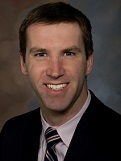 Dr.John Ryan
Department of Medicine
Boston University
USA

Biography
Dr. John Ryan is currently working as Medical Director in Cardiovascular Medicine Unit and as Director in pulmonary Hypertension Program at University of Utah Hospital, United States. He completed his studies in School of Medicine at University College Cork, Ireland.
He was awarded 1st place in Cardiovascular Science Research day at University of Chicago. He received many awards and medals during his studies. He holds honorary membership in many Committees and Professional Societies like American Heart Association. He is a Reviewer and Editorial board member in various journals.
Research Interest
Pulmonary Hypertension
Cardiology
Heart Transplant
Cardiovascular Medicine
Echocardiographic Imaging
Cardiac Imaging
Information Links
Enquiry
Give us some quick information and we'll lead you in the right direction.