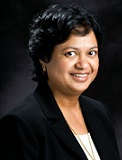 Dr. Niharika Nath
Department of Life Sciences
New York Institute of Technology
USA
Biography
Dr Niharika Nath is currently working as Associate Professor of Life Sciences, New York Institute of Technology is a cancer biologist and she focuses on cancer prevention with novel compounds. She received her doctorate degree (PhD) in Biochemical Engineering & Biotechnology from the Indian Institute of Technology-Delhi, India, focusing on the molecular biology of cryptic plasmids. Her postdoctoral work at Columbia University focused cancer biology and interplay of signaling pathways and cell cycle regulators and her research at City University of New York in cancer biology brought her into the area of cancer chemoprevention with novel compounds such as nitric oxide-releasing and hydrogen sulfide-releasing aspirin and other non-steroidal anti-inflammatory drug (NSAID) derivatives that have potential to be used in the prevention and treatment of cancers of the breast, colon and pancreas.
She also serves in master's thesis committees. Dr. Nath is committed to the promotion of undergraduate research as Councilor at the Council on Undergraduate Research, Washington DC. She is a member of several professional societies on cancer research.
Research Interest
Surgical Oncology
Carcinogenesis
Cancer Biology
Cancer chemoprevention
Information Links
Enquiry
Give us some quick information and we'll point you in the right direction.