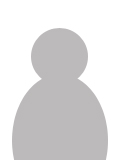 Dr. Jerome Gnanaraj
Department of Collaborative Inpatient Medicine Service
Johns Hopkins University
Baltimore, USA
Biography
Jerome Gnanaraj is currently working as an Associate Professor in the Department of Collaborative Inpatient Medicine Service, Johns Hopkins University, Baltimore, USA. He also works on measures to decrease unnecessary blood draws in the inpatient floors.
Jerome Gnanaraj he wrote an articles about Medical hospitalizations in prostate cancer survivors and vanishing bile duct syndrome in a HIV patient on HAART therapy. He involved in providing inpatient care in the medical wards, currently up to 40 hours a week. He also member in Scheduling committee at Bayview medical center and American Society of Clinical Oncology.
Research Interest
Medical hospitalizations
Obesity
Prostate cancer survivors
Prostate cancer treatments
Information Links
Enquiry
Give us some quick information and we'll point you in the right direction.