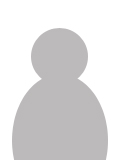 Dr. Haibin Tian
Department of Cancer Imaging and Metabolism
H. Lee Moffitt Cancer Center & Research Institute
USA
Biography
Dr. Haibin Tian is currently working as Assistant Professor in the Department of Oncologic Sciences, College of Medicine, University of South Florida, Florida, USA. He completed his PhD in Radiochemistry from Shanghai Instititue of Nuclear Research, The Chinese Academy of Sciences, China. His current research support is on The Innovation and Technology Committee (ITC), Innovative Core Projects Award.
Dr. Haibin Tian holds professional membership in various societies. He serves as Editorial board member and also as peer-reviewer for national and international journals related to cancer research. Tian has published his research work in renowned journals and also has delivered extramural seminars and oral presentations.
Research Interest
Molecular Imaging
PET Radiochemistry
Oncologic Sciences
Radiopharmaceuticals
Information Links
Enquiry
Give us some quick information and we'll point you in the right direction.