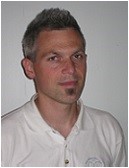 Dr. Benjamin Mayer
Working Group Teaching Research
Ulm University
Germany
Biography
Dr. Benjamin Mayer is a Member of the Working Group Teaching Research of the Medical Faculty of Ulm University, Germany and He is also involved in clinical research projects including studies in cancer research. He pursued his Doctoral Studies (Ph.D) Institute for Epidemiology and Medical Biometry, Ulm University.
Earlier Dr. Benjamin Mayer held various positions like Adjunct professor, External lecturer etc. in Ulm University, Germany.
Research Interest
Biometrical aspects (especially sample size calculation) in planning animal experiments
Statistical issues in clinical trials
Statistical consulting and statistical reports
Information Links
Enquiry
Give us some quick information and we'll point you in the right direction.