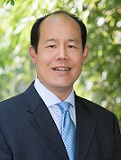 Dr. Michael W. Lew
Chairman and Clinical Professor
Department of Anesthesiology
City of Hope
Duarte, CA
USA
Biography
Dr. MICHAEL W. LEW received Doctor of Medicine degree from the University of Southern California. He is currently working as chairman and clinical professor in the department of Anesthesiology at City of Hope National Medical Center. He certified as a Diplomat of the American Board of Anesthesiology. He is an active alumnus of the University of Southern California where he served on the Board of Governors for the Alumni Association and has a scholarship that bears his name.
Dr. Lew's received many honors like Top Doctors- Pasadena, CA in 2015 and also he got Complementary and Alternative Medicine Grant in 2008. His research interest focuses around the anesthetic implications of minimally invasive surgery, patient outcomes after surgery, and the use of noninvasive technology in the perioperative period. He published many articles and He has memberships in International Anesthesia Research Society, American Society of Anesthesiologists, etc.
Research Interest
Minimally Invasive Surgery
Patient Outcomes After Surgery
Noninvasive Technology In The Perioperative Period
Anesthesiology
Information Links
Enquiry
Give us some quick information and we'll point you in the right direction.