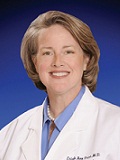 Dr. Leigh Ann Price
Plastic and Reconstructive Surgeon
Department of Surgery
Medstar Good Samaritan Hospital
Baltimore, Maryland
Biography
Dr. Leigh Ann Price holds her Doctor of Medicine from the University of Missouri-Columbia, Columbia, Missouri. She serves as Medical Director of the National Burn Reconstruction Center at Med Star Good Samaritan Hospital. She is board certified in Plastic Surgery and specializes in wound care, cosmetic and plastic surgery, as well as acute and reconstructive surgery for the treatment of burns.
She attended medical school at the University of Missouri-Columbia, completed an internship and residency in general surgery at Baystate Medical Center and completed a fellowship in plastic surgery at Johns Hopkins Hospital and the University of Maryland.
Dr. Price also sits on the committee for Angel Faces, an organization which helps women heal from severe burn scars that have changed their lives. In her many years as a healthcare provider, she has been recognized with several awards and honors. She was recently honored as Med Star Good Samaritanís Over the Top Doctor for her outstanding patient care. She published many articles and also an Editorial board member of Journals like Journal of Burns and Wounds ePlasty and Journal of Pediatrics and Congenital Disorders.
Research Interest
General plastic surgery
Burn
Wound healing
Facial plastic surgery
Reconstructive surgery
Information Links
Enquiry
Give us some quick information and we'll lead you in the right direction.