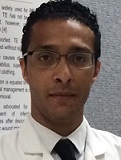 Dr. Mahmoud Elhagagy
Department of Urology
Brooklyn Methodist Hospital
New York, US


Biography
Dr. Mahmoud Elhagagy is currently working in the clinical trials department at New York Presbyterian Brooklyn Methodist Hospital- Weill Cornell Medical College in Brooklyn, NY, USA. He was graduated from Faculty of Medicine at Assuit University in Egypt. After that he started his urology residency at Assuit University Hospital, Egypt. During his residency, he was trained in multiple urologic surgery subdivisions included but not limited to Uro-Oncology, General Urology, Endo-Urology and Female Urology. After 24 month of residency.
Dr. Mohamed was appointed as Research Fellow Physician at the Urology Department, University of Cincinnati Medical Center, Cincinnati, OH, USA. After 2 years, he proceeded to a Postdoctoral fellowship position at Geisinger Healthcare System, Danville, PA, USA.
Dr. Mohamed has authored, reviewed and presented many articles at world class international and national journals and conferences. He is member of American Association of Cancer Research and many more. He is also in the editorial board of multiple peer reviewed journals. Dr. Mohamed was awarded with the University of Cincinnati Urology Scholar Award in 2015.
Research Interest
General Urology
Uro-Oncology
Female Urology and Uro-Gynecology
Endo-Urology
Minimally Invasive Surgical Treatment
Robotic Assisted Surgery
Information Links
Enquiry
Give us some quick information and we'll guide you in the right direction.