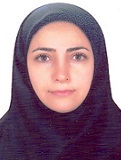 Dr. Soheila Omidnia
Psycho –Social Health Department
Ministry Of Health
Iran


Biography
Soheila Omidnia works in the department of Psycho –Social Health, Ministry Of Health. Soheila Omidnia has done M.P.H In Public Health, Tehran University of Medical Sciences, school of Public Health. Iran.
Soheila Omidnia has authored and reviewed many scientific manuscripts and published in renowned journals nationally and internationally. She also participated in fellowship programs and special courses.
Research Interest
Psycho-Social Wellbeing and Health Care
Addiction Prevention
Psychiatric Disorders
Depression
Primary Health System
Information Links
Enquiry
Give us some quick information and we'll guide you in the right direction.