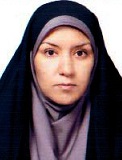 Dr. Mojgan Mirghafourvand
Tabriz University of Medical Sciences
Iran


Biography
Mojgan Mirghafourvand is currently working as Associate Professor of Reproductive Health like Health Promotion, Women Health, and Public Health. She was teaching the women's health promotion for Ph.D. degree in Health faculty of Tabriz University of Medical Sciences.
Mirghafourvand wrote many articles. She has published articles nationally and internationally and she also teaches Community Based Midwifery 1, 2 & 3, Reproductive health 2 & 4, Research Method, Midwifery theories and models, Gynecology & Infertility, Maternal and Child Health etc., subjects in Nursing & Midwifery.
Research Interest
Women Health
Gynecology & Infertility
Child Health
Reproductive health
Nursing & Midwifery
Information Links
Enquiry
Give us some quick information and we'll guide you in the right direction.