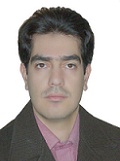 Dr. Mehdi Ahmadi
Head of Bioinformatics Lab
Razi Vaccine and Serum Research Institute
Iran
Biography
Dr. Mehdi Ahmadi currently working as Head of Bioinformatics Lab in Razi Vaccine and Serum Research Institute and also Executive Member of the Research Council in National Research Institute for Science Policy.
Dr. Mehdi Ahmadi holds his Ph.D. Dissertation: "Investigation of MicroRNA Regulatory Patterns on the Biological Networks Using Bioinformatics Approach" in Bioinformatics Institute of Biophysics and Biochemistry (IBB), University of Tehran, Tehran, Iran.
He published many articles in national and international journals like Journal of Nano biotechnology, Computers in biology and medicine. He attended many conferences and Written Presentation in Research Weak at the University of Isfahan. He is a member of Basic sciences committee at RVSRI and also scientific board at RVSRI.
Research interests
Computational Vaccinology
Immunoinformatics
Systems biology
Bioinformatics
Biostatistics
Mathematical Statistics
Information Links
Enquiry
Give us some quick information and we'll guide you in the right direction.