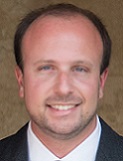 Prof. Alessandro Bonsignore
Departmental Section of Legal and Forensic Medicine
University of Genova
Italy
Biography
Prof. Alessandro Bonsignore, MD, is currently working as researcher in Forensic Pathology and Legal Medicine at the University of Genoa, Italy. He got the Ph.D Degree in "Medico Legal Pathology and Criminalistics Techniques" at the University of Bari "Aldo Moro" in April 2015.
Prof. Alessandro Bonsignore received many awards. E.g. in October 2014 he resulted 1st classified and winner of the Prize "Young Scientist Award 2014-2016" (Seoul, South Korea) established by the International Association of Forensic Sciences (IAFS) for the best under 40 scientist in forensic pathologist in the World. He attended more than 250 national and international events being presenting author/speaker/contributor. Also published many articles in National and International journals.
Research Interest
Legal Medicine
Forensic Pathology
Sudden cardiac death
Drugs abuse
Information Links
Enquiry
Give us some quick information and we'll guide you in the right direction.