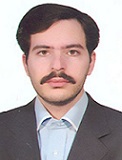 Dr. S.F.Heidari
Department of Emergency Medicine
Mazandaran University of Medical Sciences
Sari, Iran


Biography
Dr. Seyed Farshad Heidari completed his General Medicine in Hamadan University of Medical Sciences. He received expertise of Emergency Medicine in the Mazandaran University of Medical Sciences. He published a number of potential research articles in the international journals. Presently, He is Researcher, Department of Emergency Medicine, Mazandaran University of Medical Sciences, Sari, Iran. List of publications: The new technique for reduction of bilateral mandibular dislocation, Ability of Ultrasonography in Detection of Different Extremity Bone Fractures; a Case Series Study, Isolated Oculomotor Nerve Palsy Following Minor Head Trauma; a Case report, Life-Threatening Severe Hyperkalemia Presenting Electrocardiographic Changes, The New Maneuver for Difficult Intubation, A Patient with Massive Pneumocephalus without Sign of Tension Pneumocephalus, Histological Evidence and Proliferative Potential of the Contralateral Testis and Epididymis in Rats with Unilateral Testicular Torsion.
Research Interest
Airway, Cardiovascular, Critical care, Gastrointestinal, History and physical examination, Imaging, Orthopedics, Pain, Prehospital, Procedures, Respiratory,Toxicology,Trauma.
Information Links
Enquiry
Give us some quick information and we'll point you in the right direction.